Limousine Service – Formal Car Service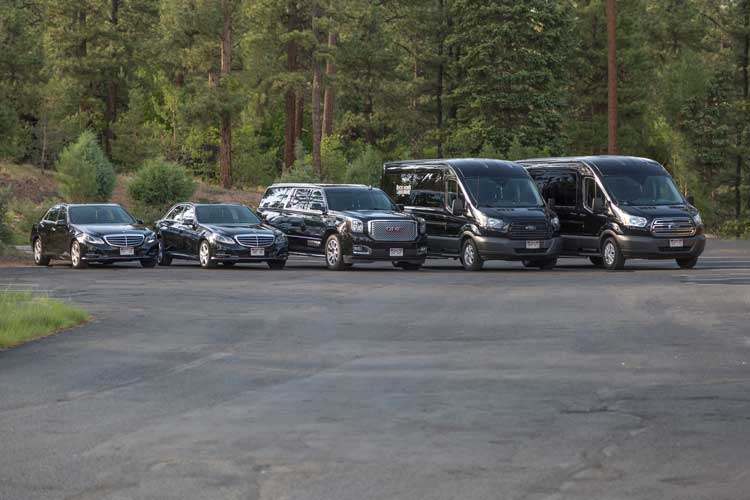 Formal Car Limousine Service is billed by the hour. Passengers who may require a car to wait for them, such as in the case of waiting for a business meeting to adjourn, or a private plane to land, or a doctors appointment to conclude, should request hourly formal car service. Please call Alicia our Reservation Coordinator at 970 403-6222, or send an email to [email protected]. Please type "Hourly Request" in the subject line.
Buck Horn Limousine offers full, formal car service for weddings, events, and special occasions. Currently our rate for luxury sedans is $82.00 per hour with a two hour minimum. Gratuity included.
Our Mercedes-Benz Metris Vans are $108.00 per hour. Our Premium Mercedes-Benz SUVs are $120.00 per hour. Our 14 passenger vans are $135.00 per hour. Driver gratuity is included.
Interrupted Service, commonly requested by asking for "just a pickup and a drop off ", may not be available for all occasions or locations. A service fee may be charged for each vehicle if interrupted service is requested.
Point-to-point or Basic Car Service is not available for certain occasions.
Formal car service includes:
Choice of coach
Cleaned and detailed coach
Uniformed chauffeur
Daily Paper
Bottled water
Ice
15 minute early arrival
Minimum of 2 hours of service
Email confirmation
Invoicing
Our chauffeurs do not use any electronic devices while driving or when our passengers are present when providing Formal Service.
Decorating Your Car
Decorating coaches is available for an additional charge. If you prefer you can have someone in you party decorate the coach for you. Allow for the extra time needed when you make your reservation.
Common decorations you might consider for your occasion:
Hourly Charter Cancellation Policy
All cancellations are subject to a 15% fee. Cancellations made inside of 48 hours are subject to a 25% cancellation fee. Cancellations inside of 24 hours may be incur a 50% cancellation fee.
Damages
A clean up fee of $200.00 will be charged if deemed necessary. Damages to our vehicles or equipment bill to the chartering party. You are financially responsible for the actions of your guests.