Buck Horn Limousine is based in Durango, Colorado. We offer two distinct levels of transportation services: Economy and Luxury
Economy – Basic Car Service
Basic Car – Similar to Taxi
Basic Airport Transportation – Flat Rate Airport Shuttle
Trail Shuttle for Backpackers and Hunters – Let us help you plan your route
24 hour package delivery
Yellow Cab and Super Shuttle do not operate in Durango at this time
Uber is not popular in Durango and has limited availability
Luxury – Formal – Chauffeured Transportation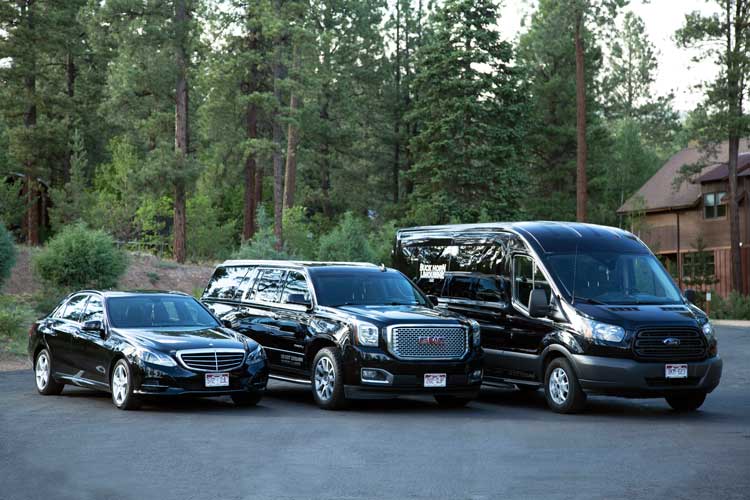 Basic service is similar to a taxi cab. It is also referred to as Sedan Service. The difference between a taxi and a limousine is not the cost. When you call a limousine you have exclusive use of the car. You will not share the car with strangers. Your car will not be hired out to other people. You are our top priority and our focus is entirely on you.
Formal service is billed by the hour. It is for passengers needing a car to wait for them. Formal service can meet a variety of needs such as waiting for a business meeting to adjourn, or a private plane to land, or a doctor's appointment to conclude. Our Basic services and Luxury services are very different. Please call our events coordinator if you have any further questions. We can find the best service to meet your needs. Alicia 970-403-6222
Important Note:
All of our cars clean up very nicely and will present "as new".
Any service is available in any area of the Four Corners region including Durango.

Buckhorn Limousine Tip
Do know that Durango and the Four Corners area have less transportation options than larger metro areas. This is the reason that Buck Horn offers a variety of services to our clients. Companies like the Super Shuttle and Yellow Cab are not available. Uber cars can be scarce.